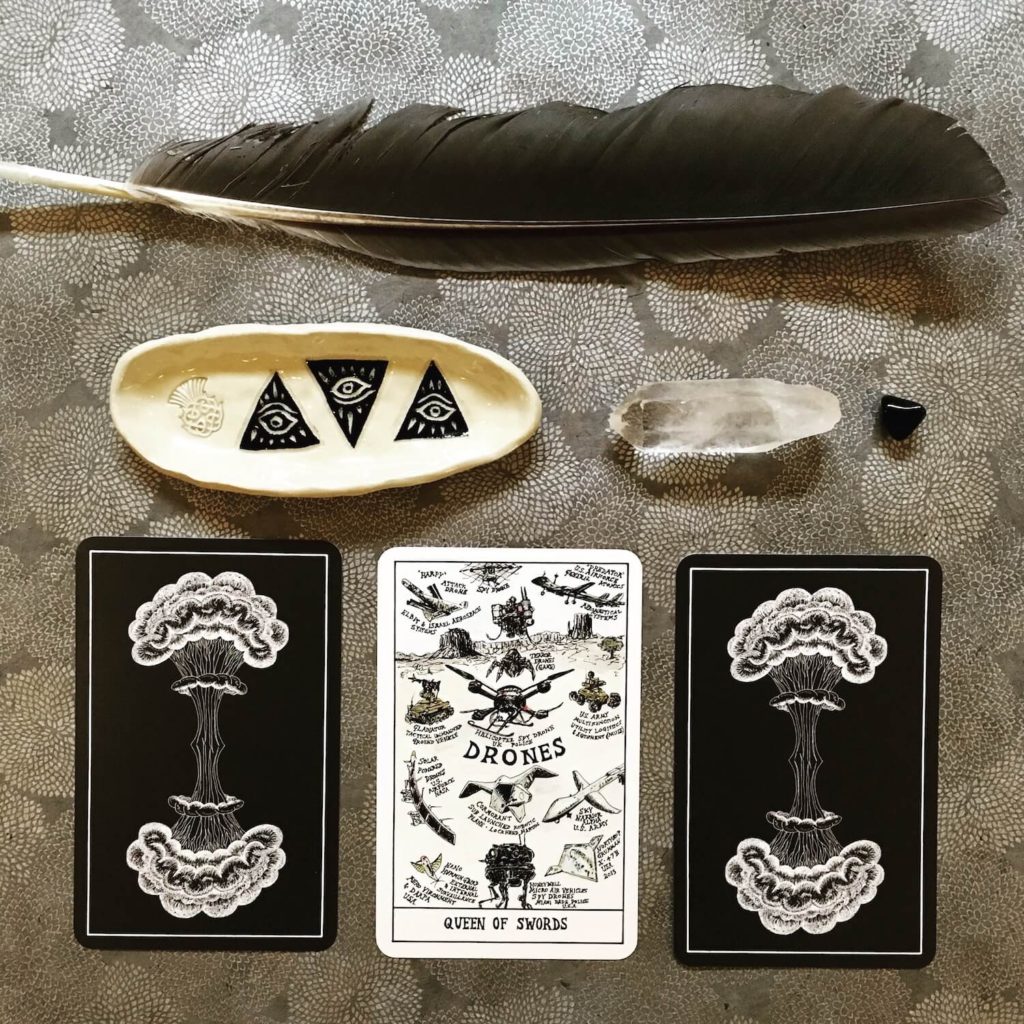 Everyone is talking about their spiritual altars, but what you probably don't know is that you already have one. Where do you store candles, trinkets, meaningful items and curiosities? On a shelf? A table? Or, in my case a sunny windowsill. Your altar is in the works already, so here is all you need to make it complete.
3 Tips for Creating a Spiritual Altar
Altar supplies for the modern witch are easier to find than ever with an expansive network representing the spiritual revival.
1. Cleanse your Altar Space
Using sage or palo santo, cleanse and clear your spiritual altar and call in positive energy. Make sure not to get any ashes on your space by using a smudge stick holder. Choose a smudge stick holder just as you would any of your other items, with intention.
2. Add items of meaning to your collection
Items that make their way to your spiritual altar should hold meaning and personal value. Certain items hold their own energy. Try quartz crystals for clarity. Herbs that invoke lucid dreaming. And natural shells, feathers, or flowers that find you. Pay attention to items that present themselves to you. Other altar supplies include:
Candles: Choose your colors carefully, white is always a favorite
Smudge sticks: look for sustainably sourced palo santo or sage
Altar bowls: use small bowls to store incense, crystals, feathers and more.
Photos: frame photos of ancestors, spiritual guides, gods and goddesses
Tarot or Oracle deck: store your deck on your altar to recharge it
3. Infuse your power into your altar
An altar thrives off of your own power, infuse good energy by spending time there. Whether that be doing your daily tarot at your altar or feeding your altar herbs, candles (choose your colors carefully), sunlight, and moonlight. There are many options available to you. Trust your intuition and let it guide you.
Spend time with your altar through ritual and meditation. One of my daily rituals is to choose a tarot card with advice for my day.
Customizing your spiritual altar is a never-ending journey–and who says you only have to have one! Need more space for your altar? Explore my altar platters to enhance your practice. I also create custom altar pieces with your own sigils and guides.